I just feel like showing off some of my pets, so. . .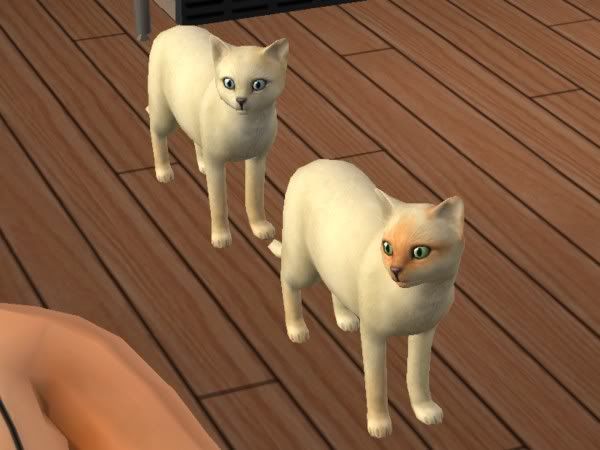 In the background is Ed. The foreground is his daughter, Cindy.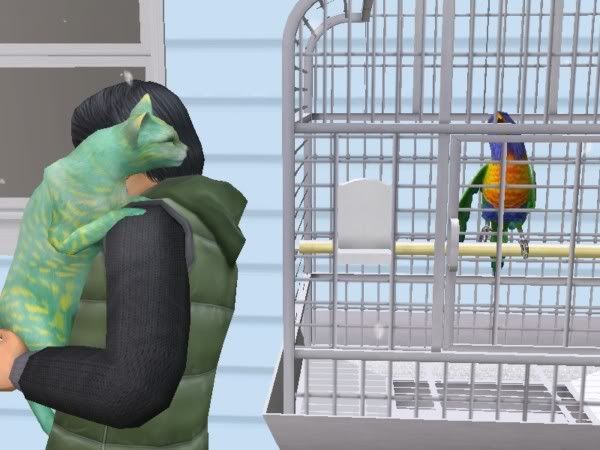 And this is Cindy's mother, Pumpkin, giving the family bird, Eggatha II, the evil eye.

I like to stock my own pet adoption pool, so I breed animals on less played lots then give them up.
I bred:


Stars and Garters

with




Snake Eyes

and got two little black kittens, Inky (female) and . . .




. . .Rorschach.

Rorschach is slated to mate with the aforementioned Cindy.

One more pic of Rorschach, yes?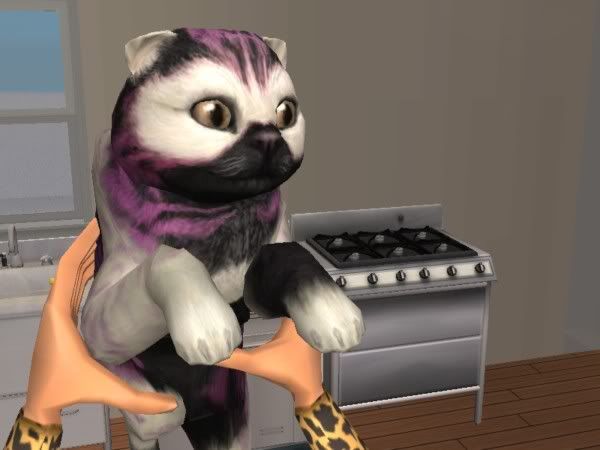 SO CUTE.

I'm hoping to breed Snake Eyes with. . .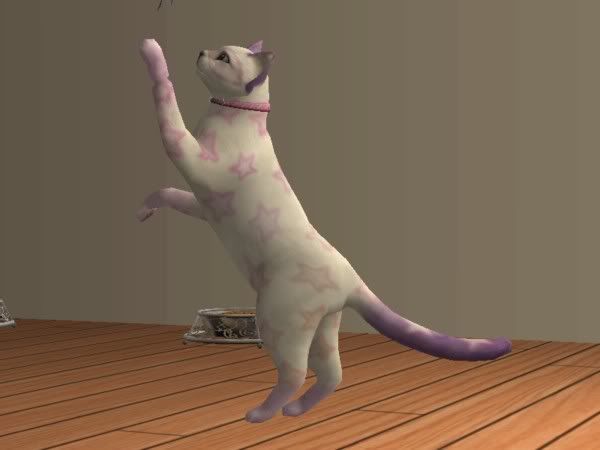 . . .Purrrple Nurple. So far, Snake and Purr are NOT getting along.

I'm hoping to breed Inky (Rorschach's sister) with one of Pumpkin's siblings (a green male kitten) to see what I get.
I've also bred some funky dogs.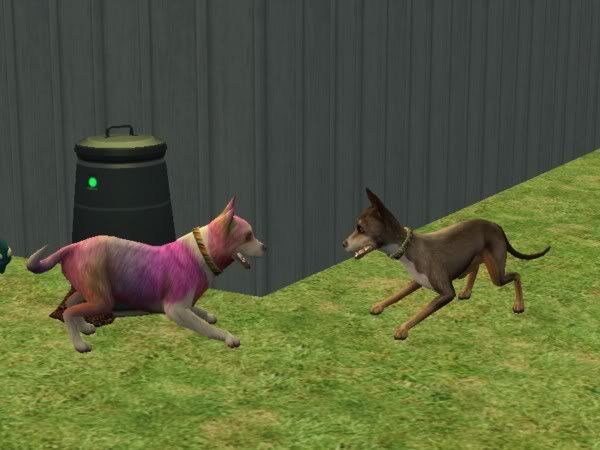 Chiquita (on the left) was slated to breed with Jesus (right) but Jesus died before that happened. So Chiquita had to breed with. . .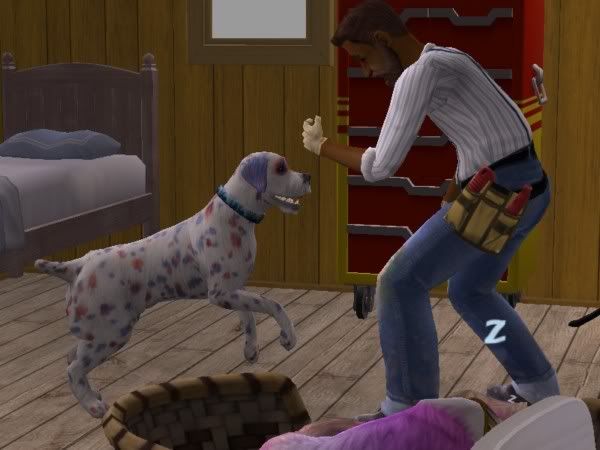 . . .William.

They've had a total of four puppies: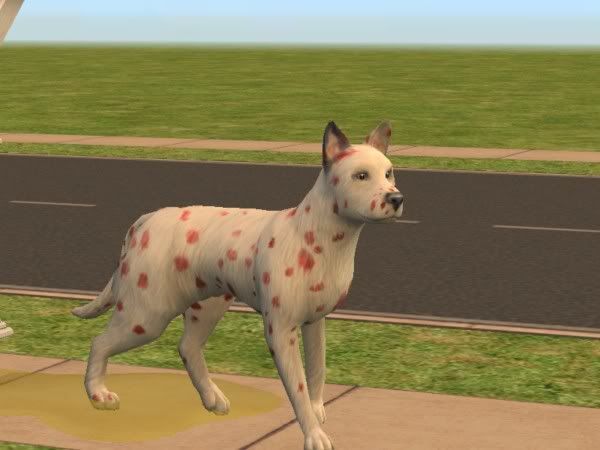 Manuel




Lucy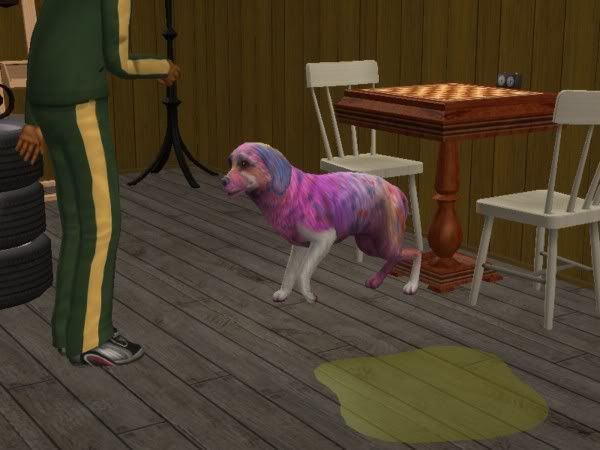 Howard

and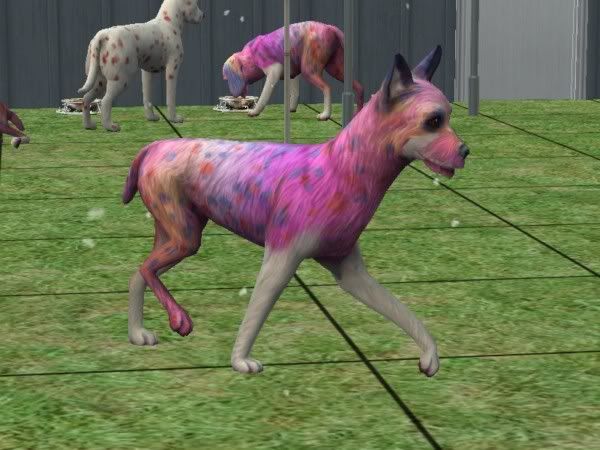 Rosa.

And, just because I think it's funny: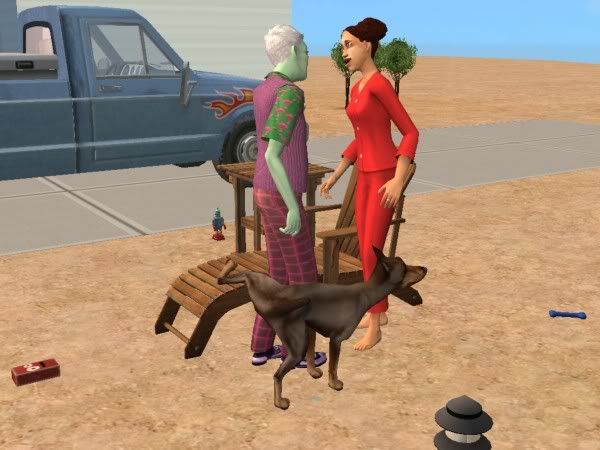 Didicoy was fond of peeing on his family members (no move objects used).